Bachelor of the Week: "Not going to change any man"
Mirit is a producer of conferences and events that does not miss a single Thai boxing training. She is looking for a hardworking and honest man who broadcasts on the same vibe. "When you're with a man who doesn't suit you, you have nothing to fight for in your relationship because the only thing you will miss is yourself", she say, "Oh, and I am not going to change any man!" she says and laughs.
Wearing a sports vest and shorts, Mirit Falon (37) puts on her boxing gloves and enters the arena. No matter what the weather and no matter who the contender is facing, she is there, in full exclusion, ready for any scenario. "I got into Thai boxing following my ex," she says, adding: "And since then I just can't stop. It's much more than a class or a sports workout."
Falon, who works in her profession as a conference and event producer at Microsoft, admits that Thai boxing represents a lot of things that define her. "There is the issue of discipline – there is no such thing as giving up on myself. There is no such thing as following or missing a training session. I too, when I make decisions in life, I always do everything to meet them," she declares. "The punch also cleans me, faxes me. No matter what happened to me that day, after every workout I feel like a winner."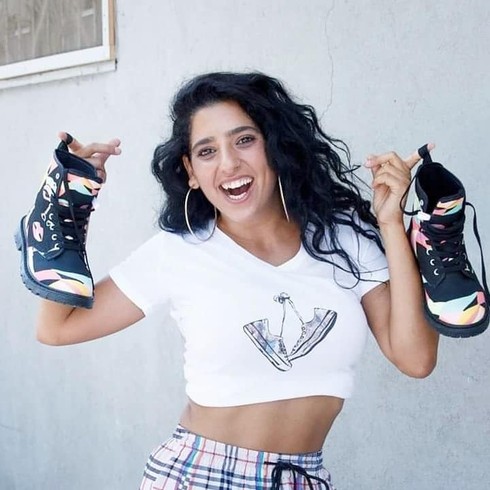 Falon is a girl with a high heart rate, joy of life alongside confidence and maturity. For her, "devouring the world" is not just a sentence, and doing extreme activities is not just doing abseiling or skydiving, it is something in the lively and kicking pace she brings with her. "I get up every day at five-thirty in the morning to do sports, and only then do I start my day," she says.
Someone to dance with
And when she's not rehearsing, she dances ("Now such a possibility does not exist so much, but for me, I would just like to travel between parties and music festivals around the world"). So until the parties come back, feel free to brush your dancing shoes because Mirit Falon is looking for someone to dance with at the next party.
When Falon is asked about previous relationships, it's hard not to wonder how this girl, with the audacity, the head, the open heart and confidence, has not yet found the right man for her. "I think all these years I have not been precise about the person I am really looking for, one with whom the relationship will be long-term and not someone who will be right only for that moment," she explains.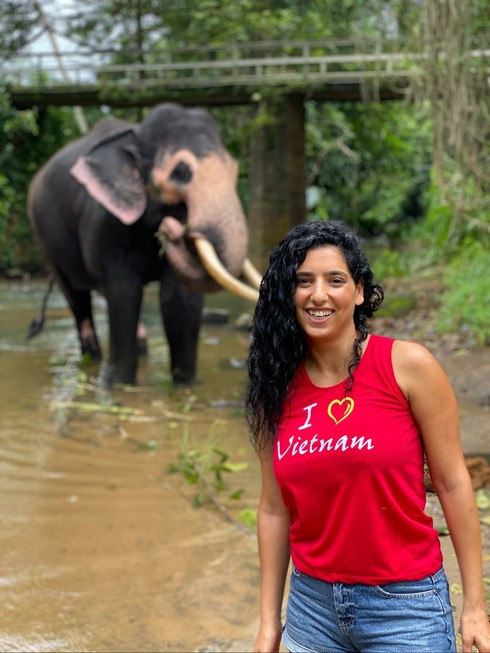 Do you think that until now you have chosen the inconceivable?
"Inaccurate. I was with men I thought I could change if I was just a record patient, but I grew up and understood a lot of things."
What did you understand?
"That if it's a person who's not really with me on the same vibe, it's not going to hold up in the future," she says, demonstrating: "For example, I'm a very, very sociable girl. That does not mean I will not go out with a guy who loves his quiet and prefers quiet weekends at home, but if it becomes a routine, we will not have shared experiences. Such a lack of coordination, however small it may sound, may lead to a distancing in my opinion. That's why I'm not trying to change anyone anymore."
"I also can not afford to compromise on what is important to me – in the end it comes back like a boomerang, and worse – it makes me compromise on myself," she admits. "People don't change so much at our ages, and I internalized that there is a gap between my desires and dreams and reality. So I think there is no choice but to stick to reality, and hope it will be dreamy."
Falon continues to ponder and then sums it all up in one sentence, strong and accurate: "When you are with a man who does not suit you, you have nothing to fight for your relationship, because the only thing you will miss is yourself."
How long have you been single?
"About three years."
Let me guess, you believe in love at first sight.
"Of course!"
Do you have a problem with men younger than you?
"Not necessarily. There are no age rules in relationships. I've already dated men who were a decade older than me, and also with those who were two years younger than me. In fact, the last one I dated was eight years younger than me."
Did you feel a gap?
"Precisely in this case, the age gap gave something magical to the relationship because it had a lot of innocence and qualities that I had not met for a long time, and I really liked it. Although it did not work for all sorts of reasons, and even if it broke my heart, not in a dramatic way, I am glad that I met him. "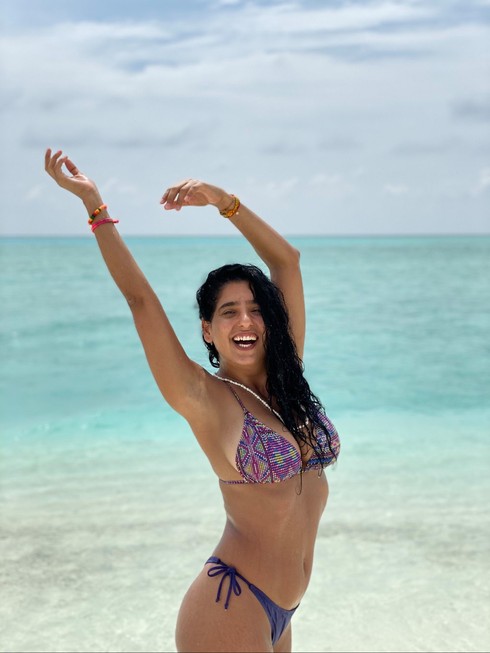 Are you active in dating apps?
"Not really. I'm not against dating apps, I just did not find them interesting because of the person I am. You see, I am a very open person, all my cards are on the table. That's why it's hard for me to know men artificially."
What are you missing in the apps?
"Authenticity! Everyone is supposedly presented in the same way. Everything feels like a meat market and we do not really try to recognize like that. There is a kind of routine of the same messages, the same comments on the pictures. I met most of my spouses in all kinds of situations, without planning, and there is something strong about it. "
Wants you smart and curious about the world
Mirit is a smart and fluent girl, and when she has feelings that she does not know how to express in words, she chooses an option that sometimes seems to have passed the world: letters. "I write letters. My spouses have always used to write letters after quarrels."
Why?
"When many then often say difficult things without meaning to, and even if you try to settle things and calm down, it is difficult to express or say something right. When people are in a storm of emotions they do not listen. But when you receive a letter, read it black on white. The other side has time to read "Several times. I have always loved letters, and in my eyes they take part in the couple's communication."
What qualities are you looking for in your man?
"Basically, I do not have a grocery list, but if you have to point out then be diligent – I do not connect to armchair sweet potatoes. Important to me as a person – honesty is a very important basis for bonding with me and the communication skill. A man who knows how to express his feelings – I am a very emotional girl "If I feel something I externalize it. So I would be happy for someone who is not afraid to be like that. Let him have self-confidence, let him be smart and curious for the world."
Sister, this is already a list for the supermarket!
Mirit laughs and replies: "Yes, true, but at least I know what I want. By the way, it's important for me to emphasis that my parents are my best friends," she says. "My dad and I have a phone call every morning, updated on what's new and what's going on. In my love life, too, I share them, to the point of good taste."
Is it important to you that your spouse also has a good relationship with his parents?
"I can understand a lot about a guy from his relationship with his family. Someone who treats his parents well is someone who speaks very much to me. Warmth and respect for parents are important, and it shows me what his base is and how he grew up. I am also very attached to my family and I need someone that understands that they are a part of my life just like my friends. He should want to come with me to Kiddush Shabbath and Friday dinner, and not be alarmed if he happens to be left with my mother alone for 20 minutes," she says and smiles.
What is the most important element in your eyes in a relationship?
"Appreciation. I think we should cherish the people who are by our side, the ones with whom we build our family and the efforts and concessions that everyone makes to that end."
What is your unique trait?
"I'm positive, a little innocent and smiling. I'm telling the truth, putting all the cards on the table, and I think every man I went out with knew where he was sitting in my heart."
What is your downside?
"My downside is also my advantage. Men sometimes say they don't like games, and on the other hand I always say what I feel, so they may lose interest because there is no gray area."
What is the most romantic thing they have done for you?
"One of my exes helped me move an apartment after I broke up with him. It's a gesture that I really appreciate, and is perceived by me as a very romantic act. In general, I have an affair with exes who have formed friendships between us, and I know I will be there for them and they for me."
What's the last series you have binged?
"There is no such series. I have not consumed television for over three years, thank God."
What music do you hear?
"Techno, House, Trance, EDM, and all the artists who have probably performed at some festivals in recent years that I've attended."
What were you in the previous incarnation?
"Children's celebrity star."
What are you looking at in a man?
"Oh, he must wear a smile. Not everyone smiles wholeheartedly, so I will probably be attracted to someone who when he smiles I can see and feel his soul."
Who's your type?
"I don't have a specific type. Each of my exes looks different."
Where do you see yourself in 10 years?
"I really hope to live in a village with a spouse who will be excited to get up next to me and together we will build a family of our own. And that we will go camping every weekend. If that does happen, it's probably time to dump him and move on. Otherwise – all my dreams come true. "
Where can men hit on you?
"You can hit on me in almost any situation – at a party, work, social gathering, at sea, even Thai boxing – but not when I run. I hate to run anyway and just wait for it to end, so any such disruption along the way is out of the question. And also on Facebook, Instagram or By email ".